Merklein Marion
Prof. Dr.-Ing. habil.
Marion
Merklein
Profile
Member of Arbeitsgemeinschaft Umformtechnik (AGU)
Member of National Academy of Science and Engineering (acatech)
Member of Welcome to Berlin-Brandenburg Academy of Sciences and Humanities (BBAW)
Fellow of The International Academy for Production Engineering (CIRP)
Member of the Center for Management Technology and Society (CMTS)
Member of Nationalen Akademie der Wissenschaften (Leopoldina)
Member of German Academic Society for Production Engineering (WGP)
Editor of the journal Production Engineering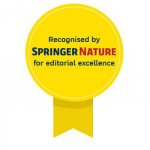 Associate Editor of Journal of Materials Processing Technology
Local Spokesperson of DFG TCRC 285 "Method development for mechanical joinability in versatile process chains"
Member of the International Standing Advisory Board ot the International Conference on Technology of Plasticity (ICTP)
Member of the Scientific Committee of the International Conference SheMet (Int. Conference on Sheet Metal)
Member of the Scientific Committee of the International Conference CHS² (Int. Conference on Hot Sheet Metal Forming of High-Performance Steel)
Trustee of the Fraunhofer Institute for Integrated Circuits IIS
Member of the Senat of Deutsche Forschungsgemeinschaft
Member of the advisory council of the Bayerische Forschungsstiftung
Member of the selection committee of the Humboldt Reseach Fellowship of teh Alexander von Humboldth Foundation
Scientific director of Neue Materialien Fürth GmbH
Member of the council for technological sovereignty of teh BMBF
Member of the Austrian council "Production of the Future"
Teaching Activities
Wintersemester 2023
Sommersemester 2023
Publications