Verbesserung des Einsatzverhaltens mehrlagiger, im Accumulative Roll Bonding Prozess hergestellter Blechhalbzeuge für die Umformtechnik (Fortsetzung)
Head
Researcher
Funding period:
Start: 1. February 2023
Ende: 31. January 2025
Abstract
Accumulative roll bonding enables strenghtening of sheet materials accompanied by a reduction in ductility through the formation of an ultrafine-grained microstructure. However, the formability and in particular the failure behavior of the multilayered semi-finished products is also dependent on the bond strength between the individual layers. In the project, the cause-effect relationships between the process input parameters and the resulting interface properties are investigated. Based on a reproducible pretreatment, correlations between surface, bonding and forming properties are analyzed with the aim of improving the formability of accumulatively rolled aluminum products by suitable process measures.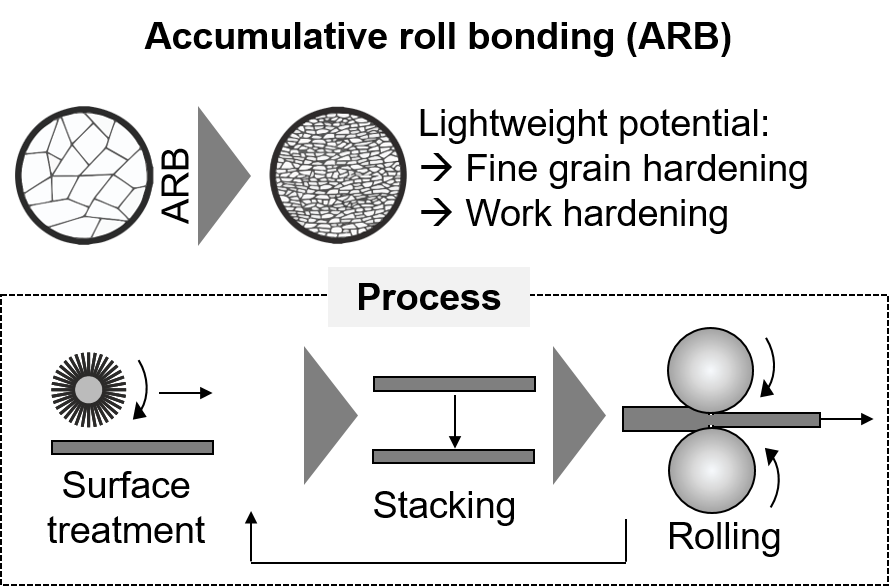 Research groups
Publications