Reduktion lokaler Zugspannungen in Werkzeugen der Kaltmassivumformung
Head
Researcher
Funding period:
Start: 1. July 2021
Ende: 31. December 2023
Abstract
Part geometry is a major influence on the formation of local stress in cold forging tools. Non-constant asymmetrical cross-sections result in axial and tangential stress concentrations. This challenge can be seen in the processes of the industrial partners, where fatigue failure occurs in local elements. In order to counteract fatigue and improve process economics, the formation of local tool stresses is to be analysed using a model process. Using the process the influence of functional elements and changes in cross-section on the stress state of the die is researched. With an understanding of the mechanisms of the stress formation, adapted tool concepts will be developed, which enable a suitable improvement of the stress state depending on the part and tool geometry. To evaluate the effectiveness of the new tool designs, they will be implemented in the processes of the industrial partners. That way, the effect on tool life can be analysed for different die materials. These are usually cold working steels or cemented carbides, which react very sensibly to tensile stresses. Finally, the new tool concepts will be evaluated using the developed process understanding and the experimental results regarding the tool life.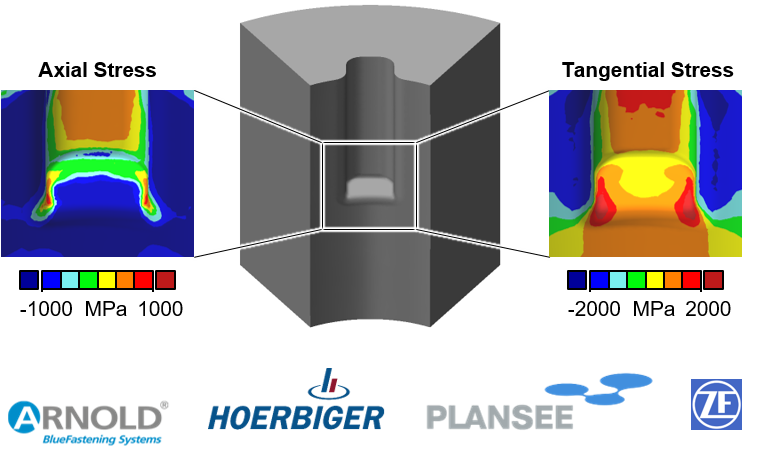 Research groups
Publications
No publications found.