Hagenah Hinnerk
Prof. Dr.-Ing. habil. Dipl.-Inf.
Hinnerk
Hagenah
Profile
Executive Director DFG Transregional Colaborative Research Center 73
Secretary of ESAFORM
Editor of the journal Production Engineering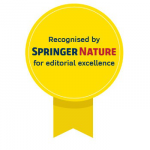 Member of the DFG Collaborative Research Center 814
Member of the DFG Transregional Collaborative Research Center 285
Member of Graduate School of Advanced Optical Technologies
Member of the Center for Management Technology and Society (CMTS)
Member of the Scientific Committee of the International Conference SheMet (Int. Conference on Sheet Metal)
Member of the Austrian council "Production of the Future"
Teaching Activities
Sommersemester 2023
Wintersemester 2022
Publications