Process oriented material characterization for numerical simulation of sheet metal forming operations
Head
Researcher
Funding period:
Start: 1. August 2015
Ende: 31. July 2017
Verlängerung: 31. October 2017
Abstract
The aim of this research project consists of the application accuracy improvement of the numerical simulation with coexistent increase of the effectivity of the material characterization. With a part‑specific choice of the testing methods, the use of additional information of standardized tests (e.g. continuous progress of the Lankford coefficient) as well as by a material-specific modelling of yield loci and subsequent yield loci (e.g. tailored yield criterion exponent / m-value) results a rise of the prediction quality of numerical sheet metal forming processes and additional a time and cost reduction during the experimental value determination. The obtained findings are directly transferable and provide therefore a straightaway benefit for small and medium-sized businesses.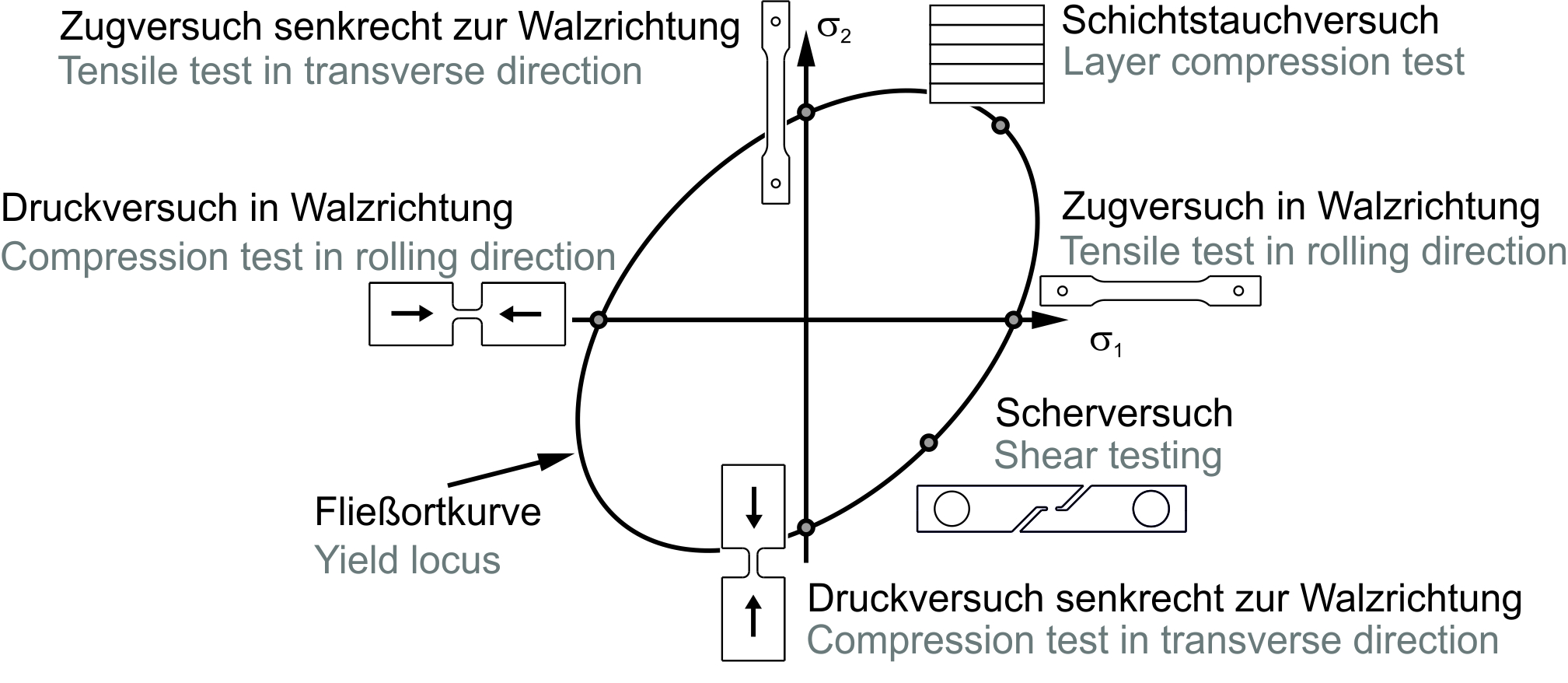 Research groups
Publications